Eyelash Extension
Services at Sassy Lash
Discover the Beauty of
Eyelash Extensions
Experience a beautiful transformation with our customized eyelash extension services! Whether you desire a subtle enhancement or a glamorous makeover, we've got you covered. Our skilled artists use a range of techniques - Classic for a natural lift, Volume for a dramatic effect, Hybrid for a versatile mix, or Wispy for a unique fluttery touch. Each set is expertly tailored to complement your unique style and eye shape, ensuring a stunning result.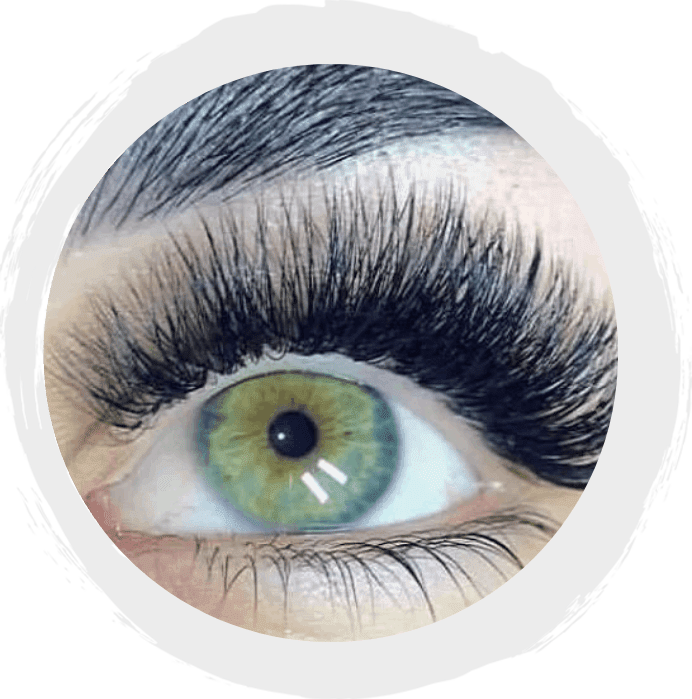 Which Eyelash Extension
Style is Right for You?
Classic lashes are a one-to-one method where a single extension is attached to a single natural lash. Classic lashes are perfect for clients who already have a lot of lashes but want to add more length. They provide a more natural look.
Volume lashes involve attaching multiple thin and light extensions to a single natural lash. Volume lashes are perfect for clients who don't have a lot of lashes, have sparse lashes, bald spots or just want a more dramatic look without having to use a thicker lash.
Hybrid lashes blend classic and volume lashes to achieve a textured, semi-natural look. Hybrid lashes offer a variety of texture and more volume, but without the sometimes-unnatural look of volume lashes. This style is suitable for most clients, and it's particularly popular with those going for a "wispy" look.
Wispy lashes use a mix of volume fans and classic extensions to create varied lengths, thickness, and curl, mimicking the pattern of store-bought "wispy" lashes. The overall effect is meant to resemble the look of false eyelashes to enhance the natural beauty of your eyes. They offer a fluffier appearance and can add drama to the eye without looking too heavy or artificial.
Avoiding Lash Damage:
What You Need to Know
Understanding the potential risks of inexpensive, discounted lash extension deals is crucial. These often involve the use of cluster lashes, thick pre-made fan lashes, or improper application techniques, all of which could cause damage and even impede your natural lashes' future regrowth.
For healthy lashes, choose a professional, trained technician who knows the correct application of eyelash extensions. At Sassy Lash, we take the time to meticulously apply each extension, ensuring its proper distance away from your skin and free from sticking with neighboring lashes. This attention to detail creates a comfortable, lightweight feel and a gorgeous, natural look.
Remember, eyelash extensions, when applied correctly, should feel light and comfortable, as if they're your own lashes. Sassy Lash professionals can help you enjoy your lashes for many years to come.